Natural Attraction
When wilderness calls, consider taking a walk on the wild side in southeastern Ohio.
About 40 miles south of Columbus, the Hocking Hills area roots deeply into Blackhand sandstone foothills that bleed into the borders of greater Appalachia. Ancient glaciers carved out the honeycombed rock gorges and stunning vistas that now define this rugged 10,000-acre region, laying out a mossy welcome mat for anyone who appreciates the great outdoors.
Winding country roads rise and fall through the region for leisurely drives, cutting a path through swathes of heavy forest and open stretches of land patrolled by deer, owls, and rabbits. Follow State Route 374 — a.k.a. Hocking Hills Scenic Byway — for a 26-mile driving tour through some of the area's best seasonal scenery. The air is fresh and clean; the land mostly untouched except for the occasional cabin or general store.
More than 3 million visitors set a course to Hocking Hills each year to explore the terrain and miles of hiking trails. As autumn arrives, the lush greenery of summer eases into burnished hues of brown, gold, and orange, easily making fall the most popular time of year to visit.
What to see and do
With such idyllic scenery to experience, it's a given that visitors will want to spend most of their time outside. Hocking Hills State Park includes six sites to discover punctuated with waterfalls, caves, and (sometimes strenuous) hiking territory. It's an easy stroll along a paved path back to Ash Cave, a breathtaking 700-foot horseshoe rock formation where Native Americans once gathered for ceremonies against a gentle backdrop of falling water. Old Man's Cave and Conkle's Hollow Nature Preserve also offer reasonably walkable gorge trails laced with gurgling streams and wildflowers. The spout-like Cedar Falls is the area's largest waterfall by volume, and one of the most photogenic spots in the park. Up for something a little more challenging? Lace up some sturdy hiking boots to navigate the Whispering Cave and Hemlock Bridge trails, where a series of steps and steep paths lead to a recessed cave with acoustics that carry a whispered voice across hundreds of feet.
The centerpiece of Lake Hope State Park within Zaleski State Forest begs for kayaking and canoeing, especially when tinged with vibrant fall foliage. The Hope Furnace foundation and chimney remnants still stand as a proud memorial to the area's mining heritage and iron production history.
For a different perspective, take on the treetop ziplines and rope bridges at Hocking Hills Canopy Tours, and steel yourself for the prone-position, quarter-mile SuperZip if you dare. High Rock Adventures hosts eco-tours, giving curious travelers a deeper dive into the regional geology and geography, along with the chance to rock climb and rappel.
Where to stay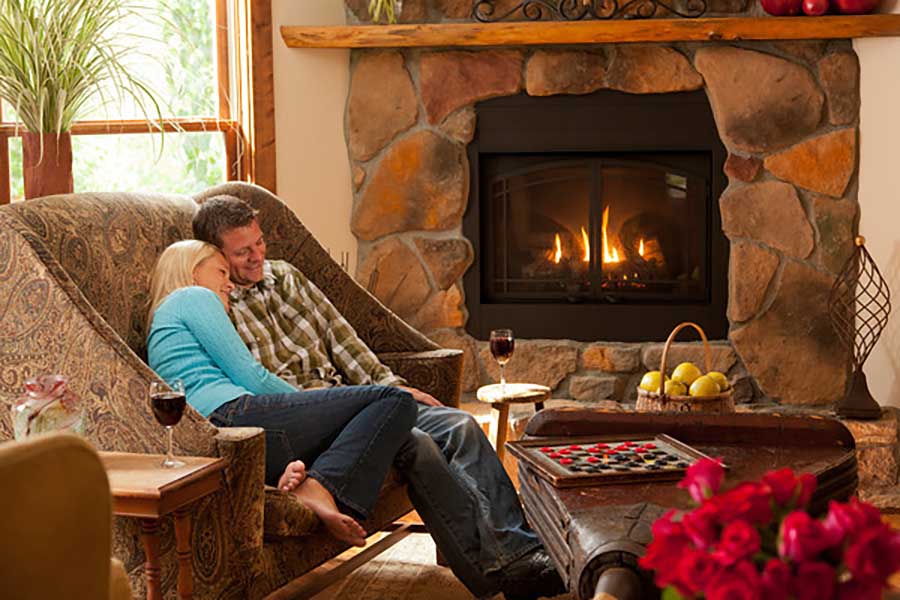 Cuddle up with Mother Nature at hundreds of privately owned cabin rentals and cottages, the accommodations of choice here in Hocking Hills, available in a wide range of comfort levels from rustic to luxury depending on your definition of roughing it. Campsites, treehouses, yurts, an Airbnb built of shipping containers, and tipis propose more unusual stays for adventurous types.
If you find yourself in need of a little civilization, venture into one of the charming small towns scattered throughout the region. Logan is home to Hocking Hills Moonshine, the quirky Paul A. Johnson Pencil Sharpener Museum, Hocking Hills Winery, and the Columbus Washboard Company. Locally produced star bricks line the streets of quaint downtown Nelsonville, where you'll find the historic Stuart's Opera House and the artsy Nelsonville Emporium for handcrafted gifts and souvenirs.
For more information, visit ExploreHockingHills.com.
Amy Lynch is a writer living in Indianapolis, Indiana.